This is a message specifically for those special few people who have endorsed The Free World Charter since March 2011 – all 60,052 of you as of writing!
The Free World Charter and the whole odyssey of moneyless thinking that's been my life for the last 12+ years has undoubtedly altered me – in both goods ways and bad ways. But don't worry, this story has a happy ending..
First, the good ways. I've met so many kindred spirits on this journey – way too numerous to mention. You probably already know the joy of discovering that you're not alone, that you're not crazy – that someone else out there totally gets it, and not only that, they even have another piece of the puzzle to share with you. Thanks to modern technology, I've discovered so many of you that I never would have met in real life, and for that I feel truly blessed.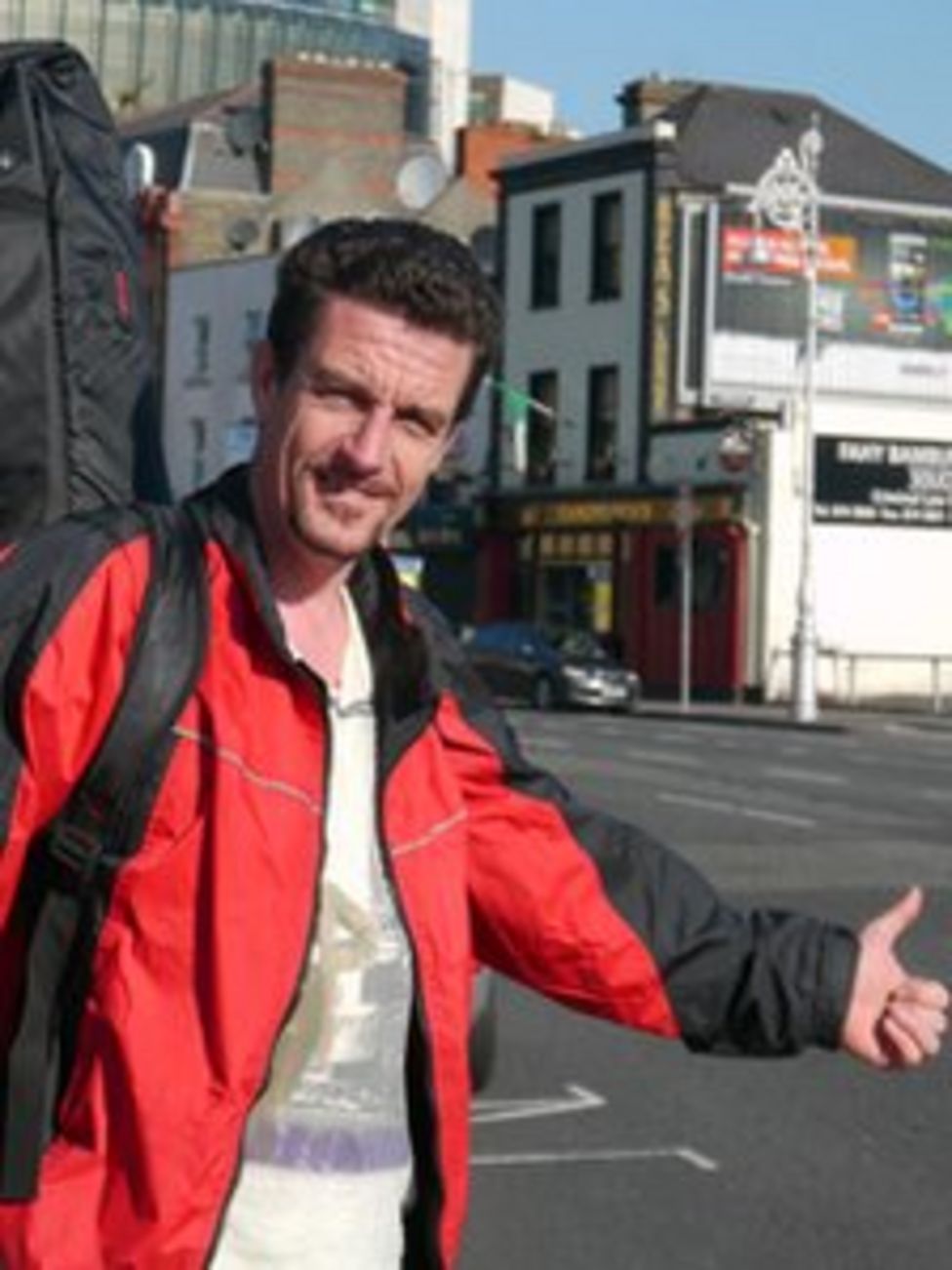 Secondly, the whole Free World Charter micro-phenomenon propelled me on an amazing voyage of contemplation and discovery. So many questions that needed answering. So many nights spent typing furiously to try and convince some hardened sceptic at the other end of a wire the hows, whats and whys of a moneyless world. I must confess that most of these times I was investing that mental effort as much for me as for them. I liked being challenged because it forced me to question and improve my own ideas and explanations. And improve they did.
And then there was the moneyless trip around Europe in 2013 where I met some of you wonderfolks face-to-face, the birthing of two books F-Day and Into The Open Economy, the HonorPay app, the LifeGames education program, the Open Access Economy wiki site, Sharebay, endless talks, videos and interviews. I think I can confidently state that there are few people alive today who have devoted as much energy to this train of thought as I have. And that's a title I'm quite defiantly proud of.
So what were the bad points? Well, for one, losing a few lifelong friendships where political differences and ideological obstacles just became too great. Also, receiving that dreaded 'special treatment' from family members who prefer to just 'not go there' on certain topics that are just too crazy to contemplate. It has, without doubt, been an alienating experience in my personal life.
Then of course I've had perennial financial hardship as I overspent my energy on ideas and writing, and not enough on putting food on the table. I daresay this is a common failing among us moneyless types! It's hard to stay focused on the treadmill of life while your mind races with something that looks completely different. My advice to anyone in this space is not to make this basic error. Stay grounded! Remember what's important in your daily life. Don't let your dreams consume you as mine nearly did. I'm pretty much ten years behind career-wise and still playing catch-up.
But of course, the good points and the sheer potential of the work done thus far undoubtedly outweighs the bad points, so I have zero regrets.
So what happens now?
Well let's back up a little, because there's one small detail mentioned above that, for me, provides the clue to my future – and hopefully others' too. And that is Sharebay.
As I've said, The Free World Charter propelled me on a journey of discovery. Facing down barrages of criticism and questions forced me to temper and shape my ideas – and those of the other luminaries such as Jacque Fresco, Peter Joseph and Bucky Fuller who I was channelling. Lots of things didn't add up and I had to make sense of them. 'How do we deal with freeloaders?' 'Nothing will ever get done!' And that Great Burning Question: 'How do we get there?' – all loomed large on my emergent ideological landscape.
Then two things happened almost simultaneously. One was the realisation that money isn't the problem; that it's just a benign marker. The problem is trade itself. It doesn't matter if we trade with dollars, chickens or acorns. It's the very notion of seeking direct exchange of value that perverts our incentives because it invokes scarcity and encourages bad behaviour to conjure value to bring to an exchange.
It may sound obvious, but for me this was a quantum leap, because it put the focus squarely back on us, not on capitalists, nor governments, nor bankers. Trade is what facilitates wealth concentration, apathy and greed, and as long as people engaged in it, those would always be the outcome.
The other thing that happened was the wisdom of a great Christian friend of mine, Rafi, who observed that a moneyless world was simply a sharing world and that we just needed to focus on sharing. And from that moment, sometime way back in 2016, was planted the seed of Sharebay.
So the logic runs something like this: We want a moneyless world, but the real problem is trade. So if we don't trade, how do we get things? And there's only one answer: Sharing. So how do we get to a sharing world? And the answer to that turns out to be simple: By just sharing more, starting today.
The beauty of it is that sharing is something we can all do now; there's no requirement for us to wait for the world to turn itself inside out and go moneyless. We don't need a 'critical mass' of believers, or to wait for some crazy revolution or collapse to happen. We just need to share more with more people until trade becomes obsolete. Obviously that's not going to happen overnight, but the point is we are free to begin that process immediately.
And so, the idea of an app that facilitates sharing – Sharebay – is for me, the portal to that moneyless world that I spent so many years writing and fantasizing about. And it's a portal that's open right now for anyone who wants to step in and get started.
For me, this is where the quest for ideas ends and the physical journey begins. Sharebay has already been going for over three years and we have three thousand members and counting so far. If you believe in the better future that we've described in the Free World Charter, then I would implore you to join us on this long journey and start sharing in the safe space that we've already created.
During a recent Twitter exchange on the importance of action over words, I proposed this analogy: Imagine painting a beautiful landscape. A sunny day with fresh, green fields and children playing. A perfect moment on canvas. Such a painting might take an experienced painter a few hours to complete.
Now imagine yourself trying to physically build the landscape in that painting.
That's where I am right now. For me, the picture is complete. I know what needs to happen. Now the hard work begins…
So what happens to the Charter?
Well, nothing happens. The Free World Charter will remain live and active, but I won't be promoting it. By all means continue to share the Charter and its values with your friends, but I believe that actions will always speak louder than words.
If you believe in a world of free things, then ask yourself: are you also prepared to give of yourself freely? If the answer is yes, then please join us on Sharebay and let's take this next step together.